Copyright 2005-2011 www.sitesfortherapists.com. All rights reserved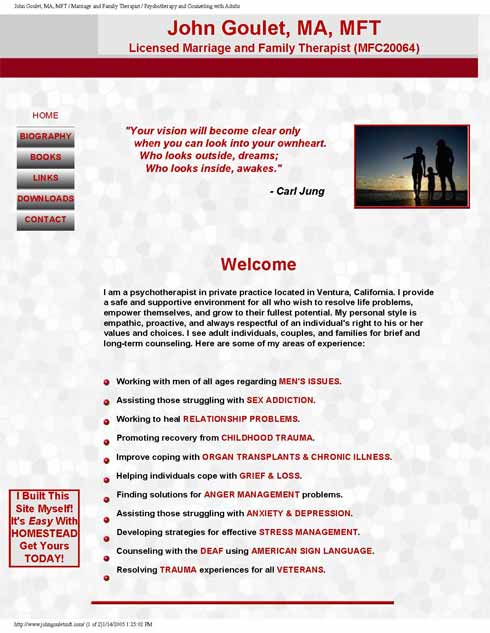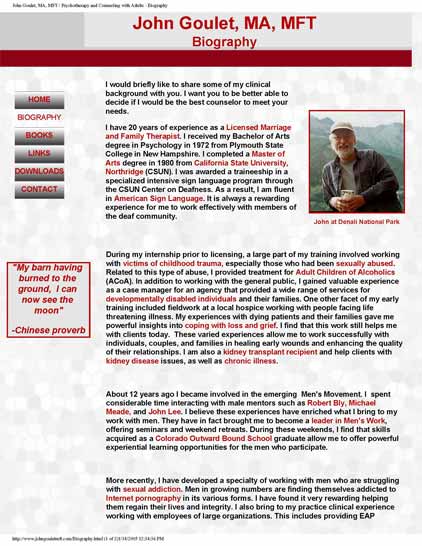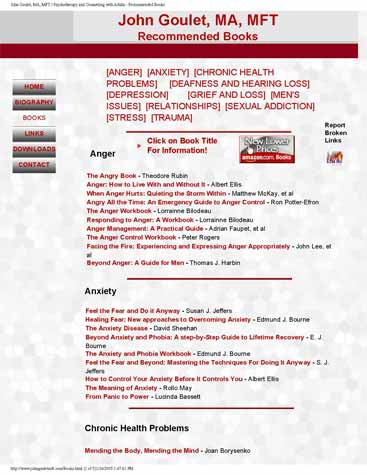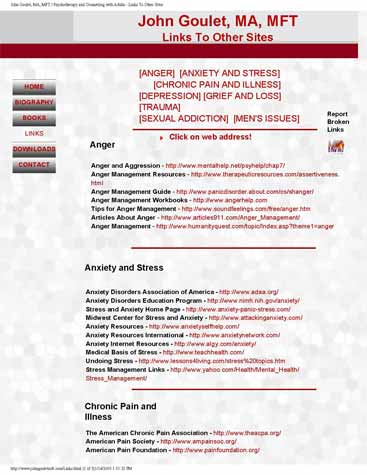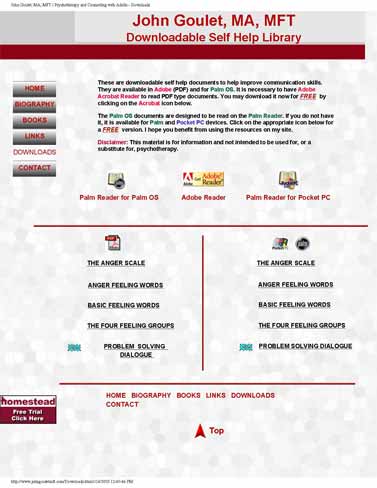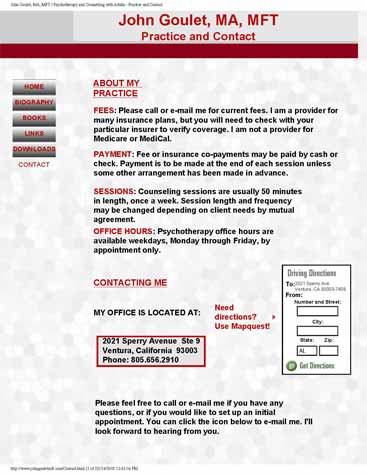 Click on any page to enlarge!

Building a site from scratch means starting with a blank page and adding the elements yourself. This is different from a template that already has an established background and design. You get to build it with total control of all the features. It offers the opportunity to design a site that reflects your personal taste and the appearance you want your visitors to see. You will find that Homestead's SiteBuilder software will make the experience easy and rewarding.

Please look through the web pages below of a psychotherapist's site built from scratch using SiteBuilder. You will see examples of many of the elements that are available with Homestead, as well as some others that are available without cost from other internet sources using SiteBuilder's tools.


You can also access your website from any computer by using SiteBuilder Lite. This new tool will allow you to make basic changes as needed, no matter where you are! Even better, there is no need to download anything to the PC you are using. Just make your changes on the run! Change text, images, and logos as needed.